This is the last week of the Friends of the Library annual book-sale.
There are still a few titles left.
Fill up a box for $1.00 and get the titles you want
before they are gone!

Charlotte Endorf will be presenting
"Nebraska Spirit: The North Platte Canteen"
through the Nebraska Humanities as part of the
One Book One Nebraska 2014 program.
Join us on Wednesday, November 5th at 7:00 PM
to learn more about this fascinating chapter in Nebraska history.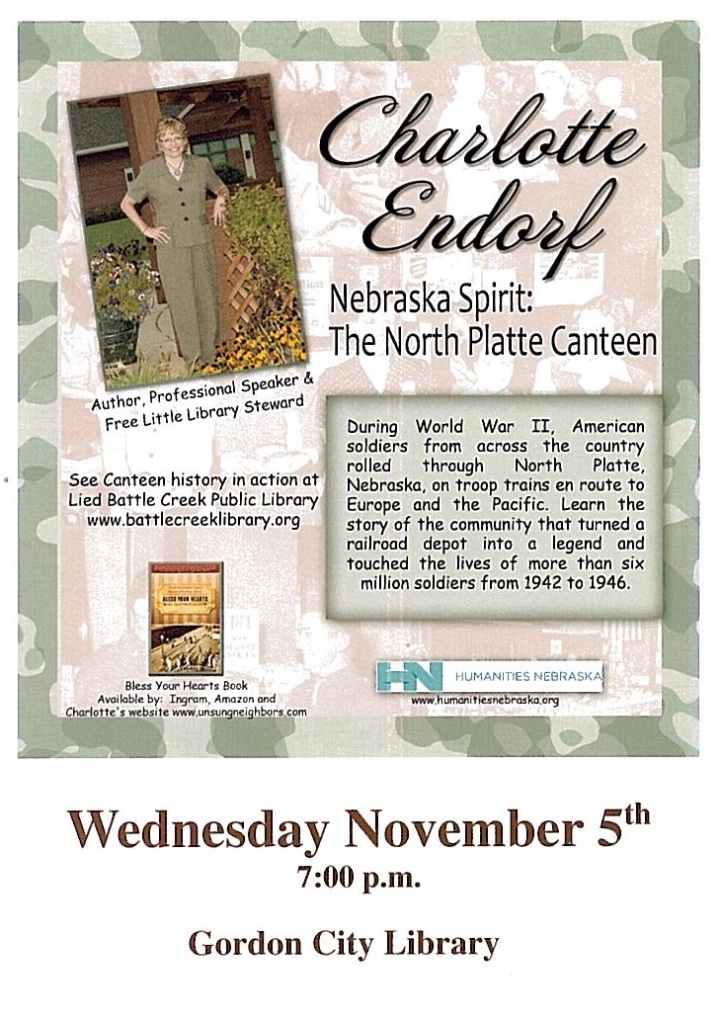 [Top]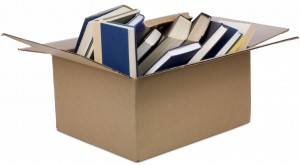 We still have some books left in our Friends of the Library Annual Book Sale.
Come in and select the titles you want. Fill up a box for $1.00!!!

[Top]