Librarian: Maria Kling
Maria Kling became Assistant Librarian in 1988 and became director in 1995.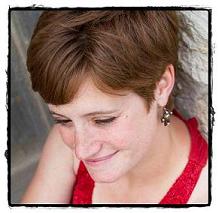 Assistant Librarian: Rachael Price
Rachael grew up in the Gordon area. She joined the library staff in 2007 after graduating from Chadron State College with a degree in Music Business. Rachael takes care of the Gordon City Library's technology needs and assists patrons with their electronic devices. She enjoys reading, farming on her family's property, fishing and hiking with her husband, getting together to play violin and sing with her two sisters, and teaching music/movement to pre-schoolers.
Gayle attended East Pride rural school, and then Gordon High School. She graduated from Chadron State College in 1984 with a degree in elementary education. Gayle taught in rural country schools for 6 years until joining the Gordon Elementary School staff. Besides teaching school, she gave piano lessons for 30 years. She married Jerry Talbot and they have two children and two grandchildren. They have lived in Gordon all their lives. Gayle retired from teaching in 2006 and joined the Gordon City Library staff. She enjoys all kinds of music and reading. She and her husband also enjoy camping and traveling. They especially like to visit their son in Omaha, NE, and their daughter and her family in Denver, CO.
Librarian: Cindy Sandoz
Cindy has been a librarian since 2006.
Our staff is always willing to provide friendly and knowledgeable assistance to the citizens of our community!
[Top]